The Jaguar XKR-S coupe is the fastest production XK to date. Powered by Jaguar's acclaimed 4.2litre V8 supercharged engine, it has been developed for the true Jaguar enthusiast. It is faster and more agile than the XKR, taking the Jaguar sports car experience to a new level, whilst retaining the refined, dynamic excellence and crafted luxury that is unique to Jaguar.
Sharing the XKR's highly advanced lightweight aluminium body architecture, the high performance of the Jaguar XKR-S is made totally accessible by the enormous reserves of the 4.2-litre all aluminium four-cam supercharged V8's 420bhp (SAE) and 560Nm of torque.
With recalibrated engine management, the Jaguar XKR-S reaches an electronically limited top speed of 174mph (280kph) - 19mph (30kph) faster than the XKR. This additional performance is made accessible by improved aerodynamics (reduced drag and lift) and unique suspension set-up.
Sharing the XKR's class-leading six-speed sequential automatic transmission, the Jaguar XKR-S has exceptional refinement and the option of ultra-fast manual shifts controlled by steering wheel-mounted paddle shifts - with shift times measured in milliseconds to make this one of the fastest shifting transmissions in the world.
To match its increased performance, the Jaguar XKR-S adopts the most powerful brakes on any Jaguar production model, plus extensive changes to its suspension and steering to provide further enhanced ride and handling characteristics without compromising comfort.
2009 Jaguar XKR-S Interior
View Detail 2009 Jaguar XKR-S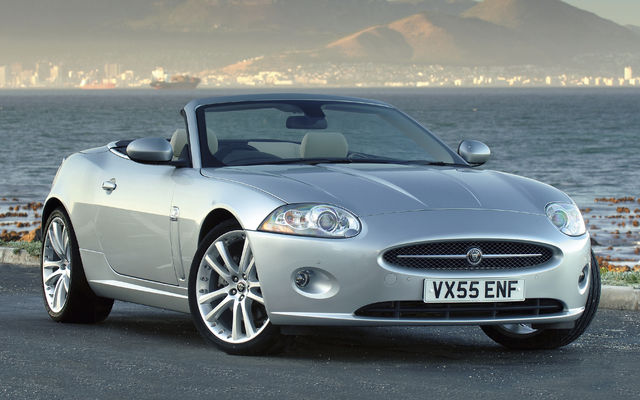 2009 Jaguar XKR-S Front View